Message everyone in your venue at that moment in time.
Your app knows who's located in your venue and who isn't; so messages send to relevant people only - without annoying others at home. Trigger messages at specific times, when people arrive in the building that day or when they leave, or instantly etc.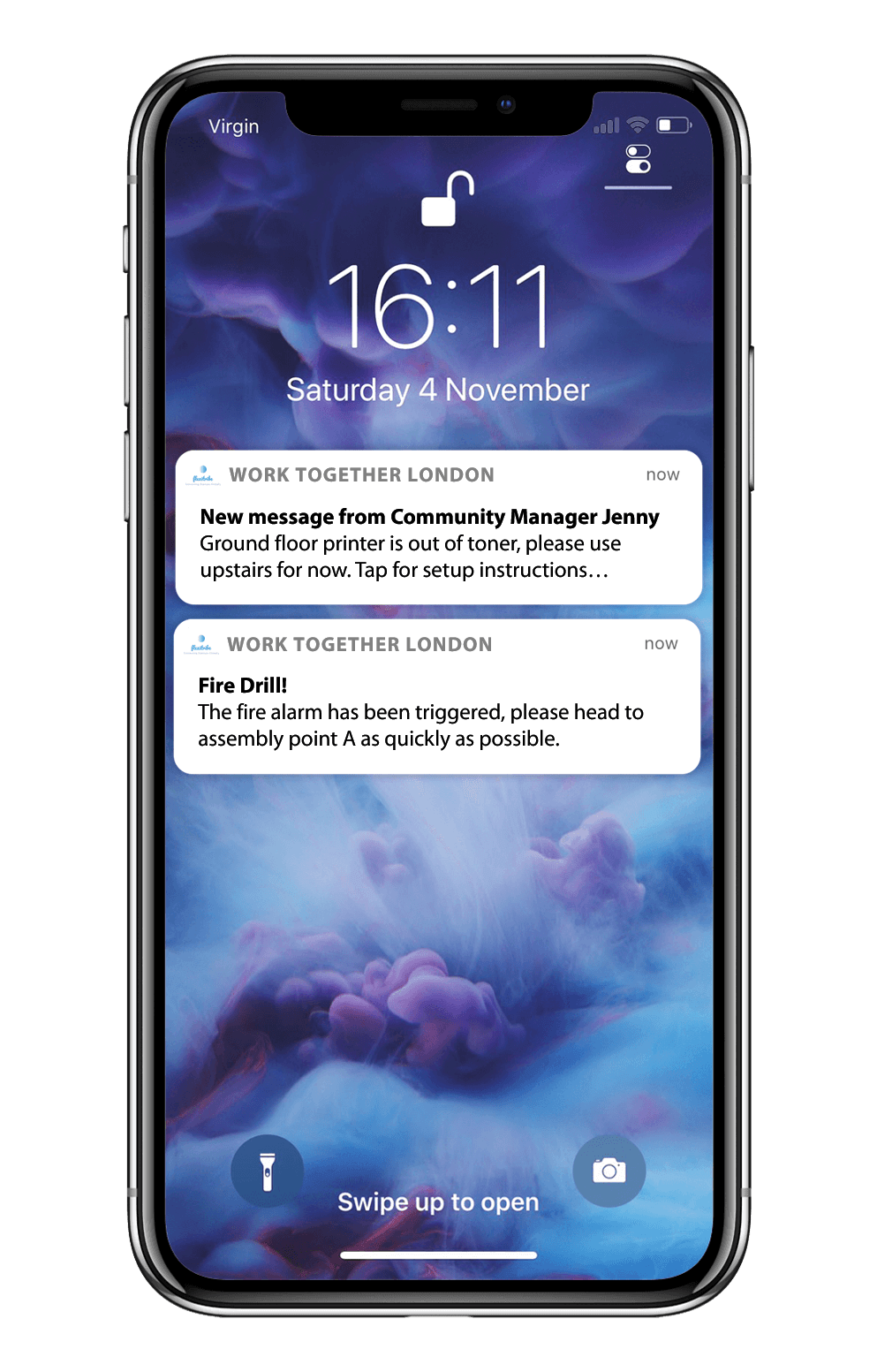 People meet and connect in chat groups that work offline…
People create or join interest-based chats to connect on or off site.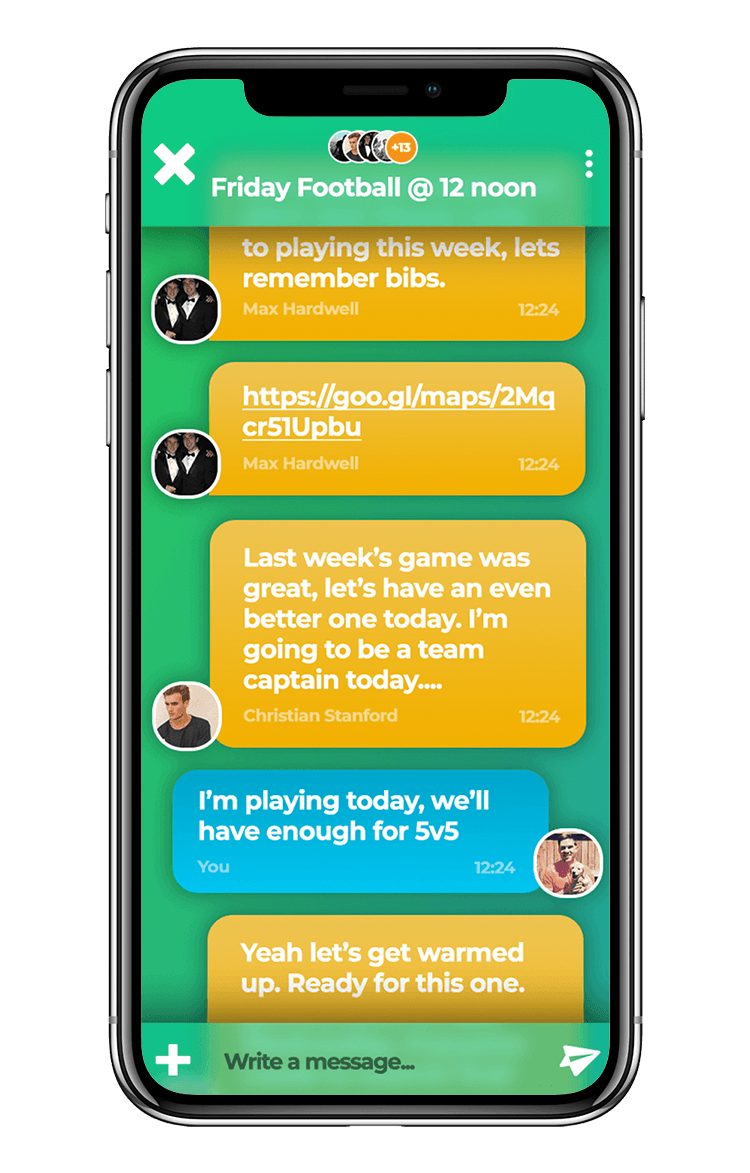 People join groups automatically at events, talks or when located in the building…
Make people join groups at specific times, such as entering or leaving your venue, or when at events.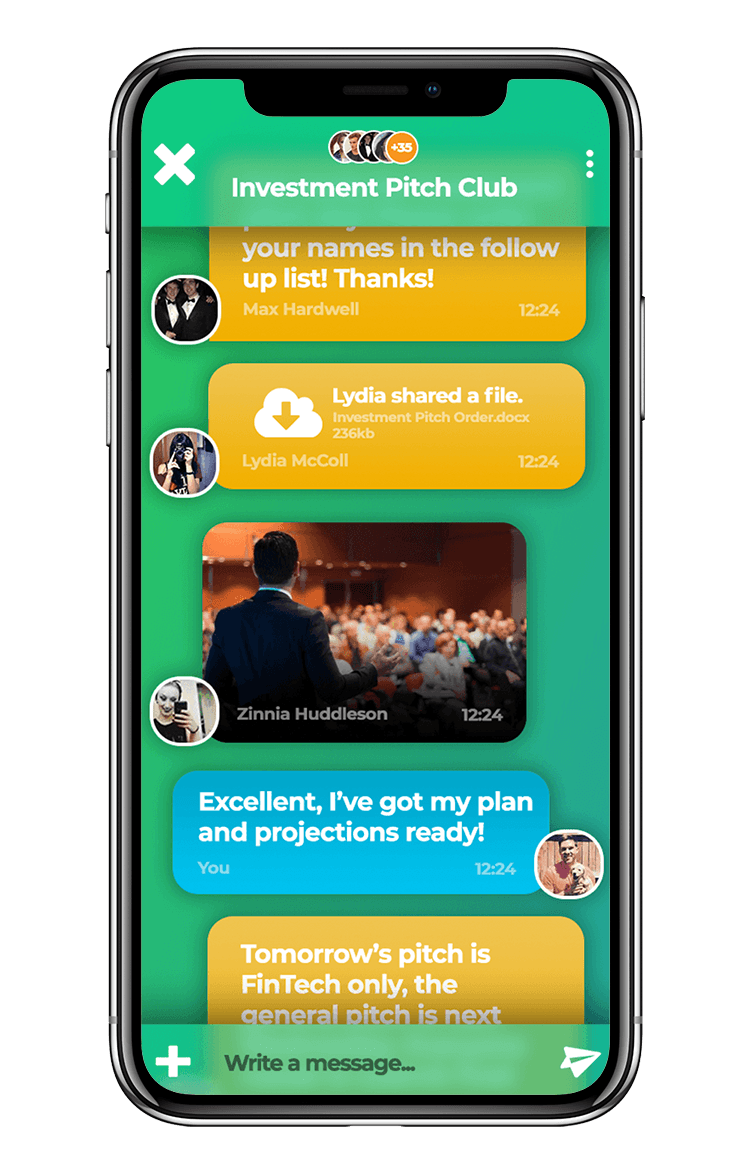 People discover and engage with others attending events at each of your locations.
People see exactly who is attending what event, and join event specific chat communities, and receive staff broadcasts specific for everyone at that event.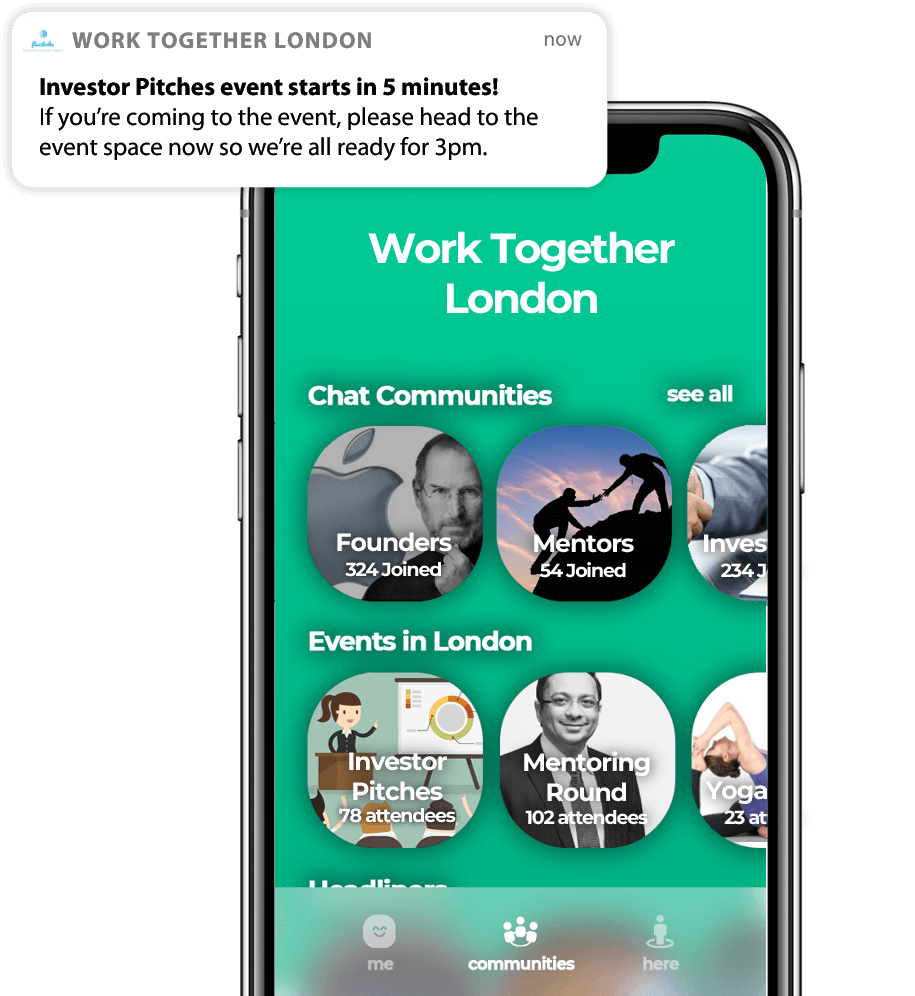 Interests help people find others to meet.
Your app prompts users to connect with new people when they physically walk past each other, or when viewing each other's profiles. Chat groups automatically create for each interest so people can meet & talk instantly.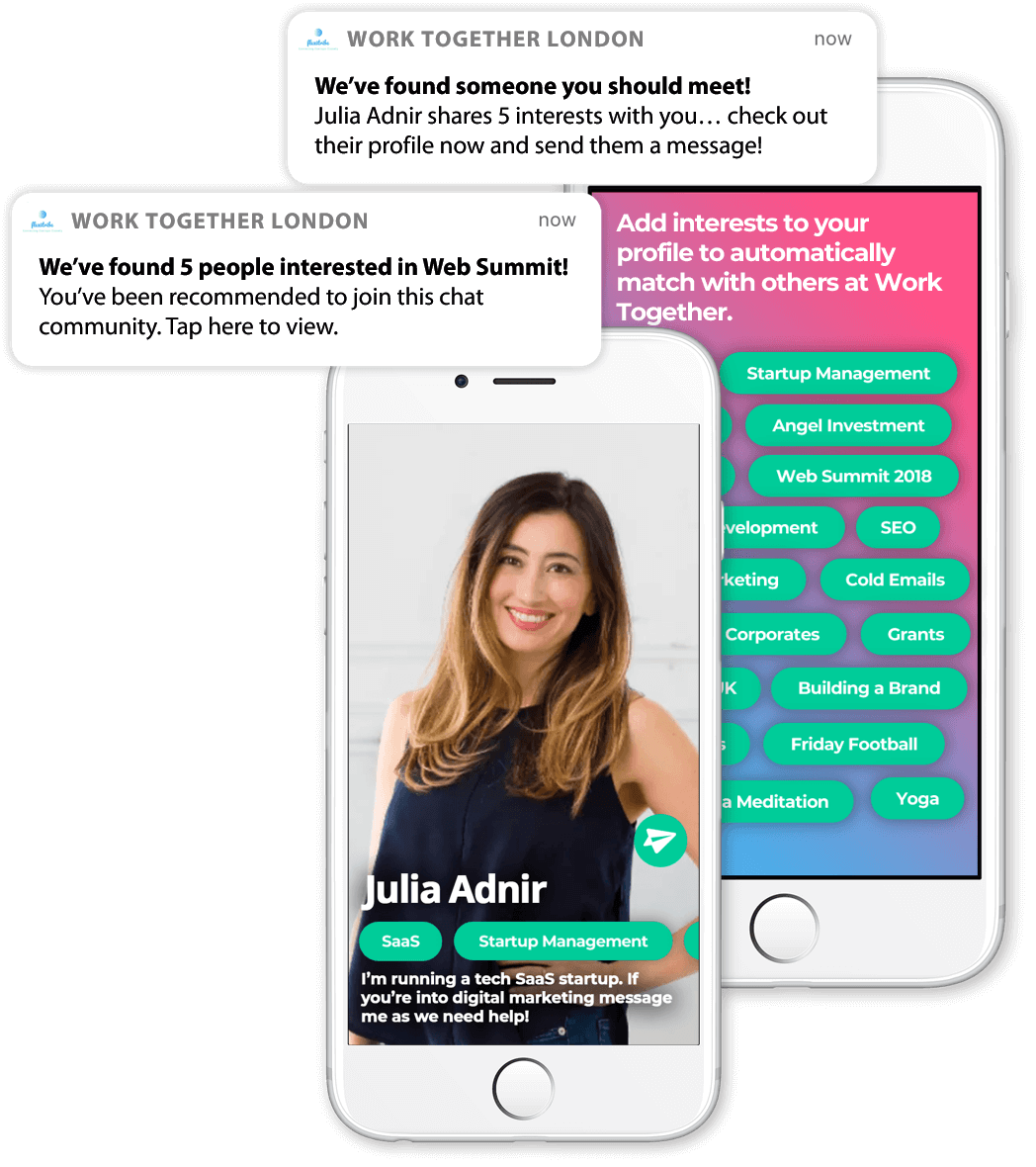 People on the app can see exactly who is in the building with them, and private message them if they want to chat.
People see exactly which staff, mentors or other users are in the building when they are. They use this knowledge to seek immediate help, assistance or just to find someone to have lunch with.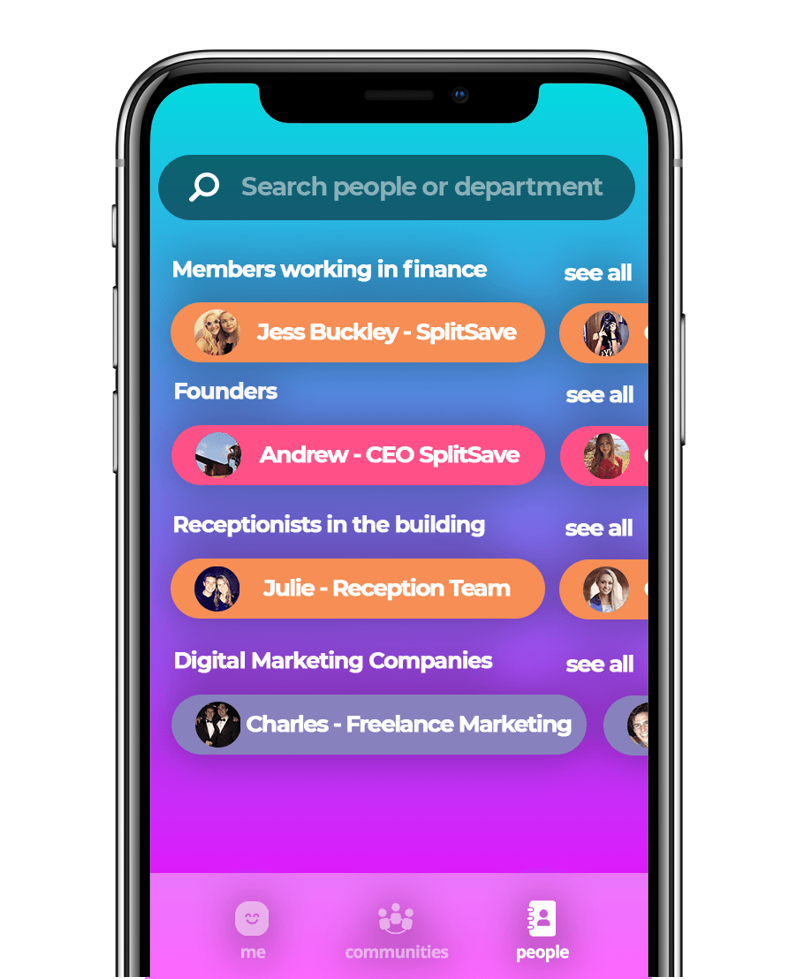 Display on your wall screens: who's in the building at that moment in time & what's being shared on your app.
People can see on your screens others they can meet on your app. They also get a taste of what happened at venue events.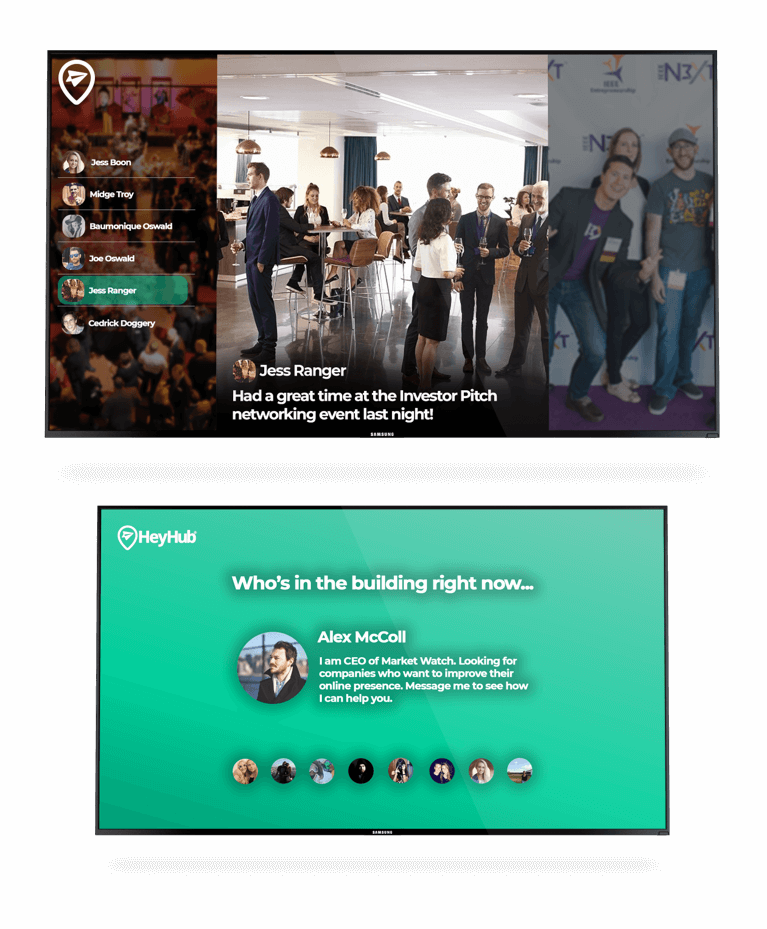 Any questions? Get in touch - we're a friendly bunch.
Copyright © 2018 HeyHub United States (US). HeyHub is a registered trademark of HeyHub Ltd.
All rights reserved. By using our services you acknowledge you agree with our