HeyHub transforms Events & Venues into 'engaged' communities.
HeyHub is the social app (& SDK) that connects audiences before, during and after events enabling organisers and venues and their audiences to set up & join chat groups, create and share pictures and videos, interact with each other in and around the event at any time regardless of network connectivity.

HeyHub increases event revenues further by providing advanced monetization tools to augment Sponsorship Rights and optimise Brand promotion response rates, plus increase ticketing and merchandising sales through engagement uplift and 'profile' based targeting.
Tap a section below to learn more.
Creating communities
New communities alerts are broadcast to everyone at your event. This alerts guests to get involved with the conversations, instantly.

Guests & the venue stay connected even when 3/4g & Wi-Fi networks are down or overloaded.
HeyHub's 'Mesh' based technology enables crowd and venue app based communications when network or Wi-Fi connectivity overloads or fails. User devices connect together directly using our 'DataMule' mesh solution via LTE Bluetooth & peer-to-peer Wi-Fi that forms a temporary connected network enabling users (and the venue) to engage and communicate in out of signal areas.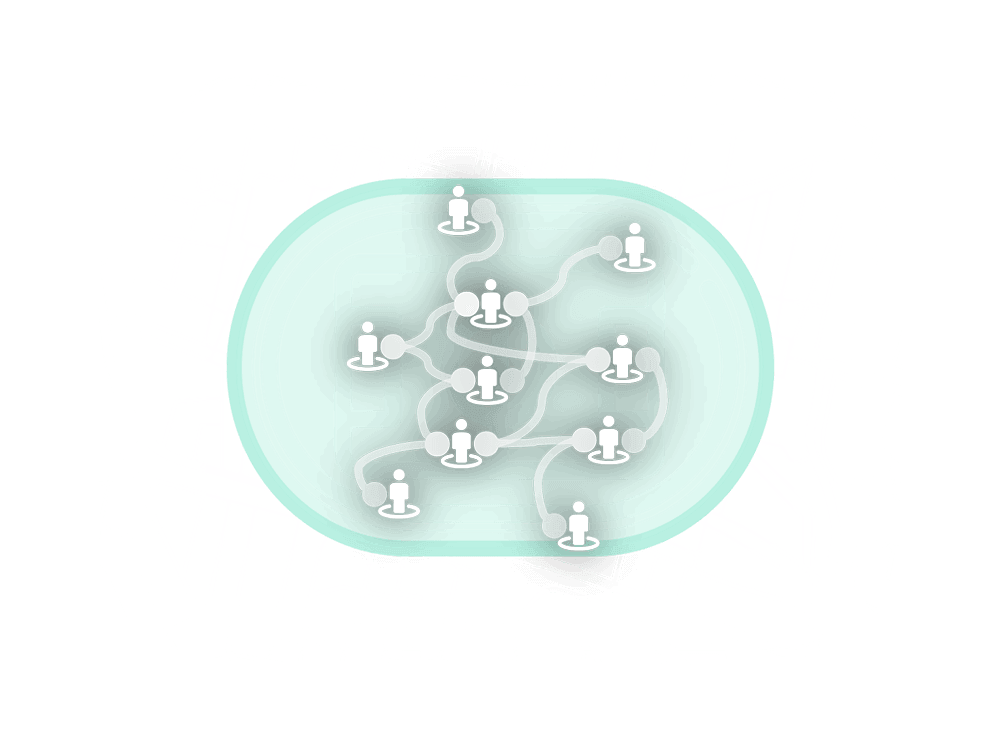 Romantic & interest based matching.
Fans & visitors can 'match' when close by as an ice-breaker or from afar as a profile match. If both users mutually swipe 'yes', they are connected via the app. Matching works even if users are offline. 'Matching' can be romance, team, mutual interest, or 'buddy banter' based!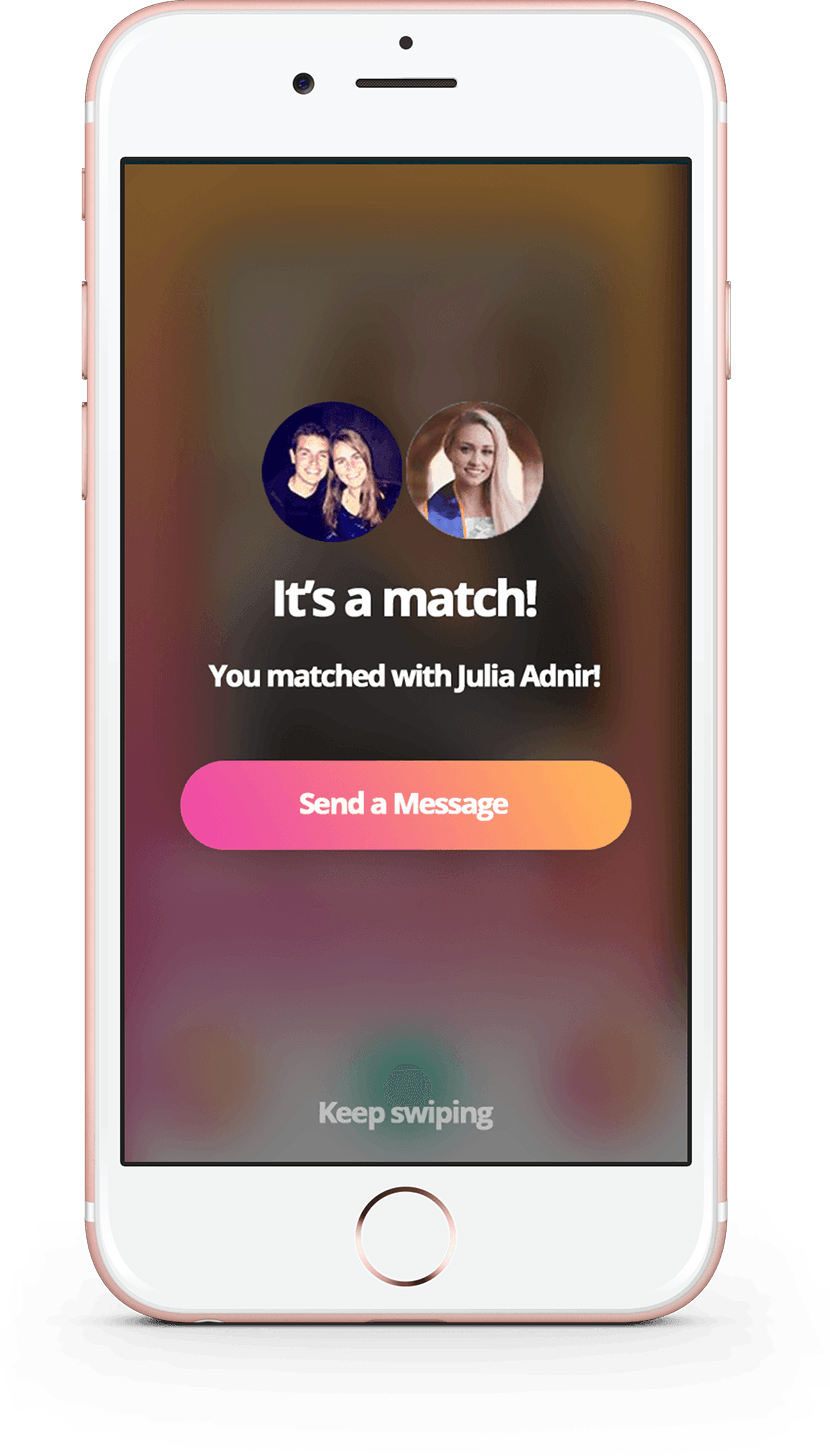 Share your own event's story.
Customise your event's story before sharing it with the world. Pick and choose the best moments to be seen publicly.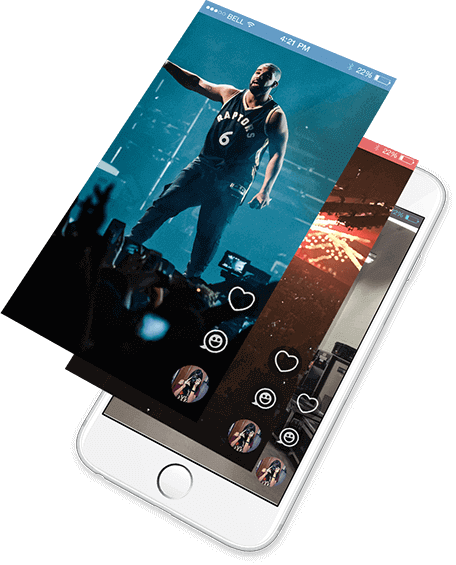 Guests receive messages in real time.
All event visitors and guests stay in the loop with the very latest event updates as your event broadcasts are sent directly to your visitor's phones, thus ensuring up-to-date information is always available to everyone. HeyHub's platform filters all messaging to ensure guests are not continuously bombarded with messages - yet are still able to see important announcements.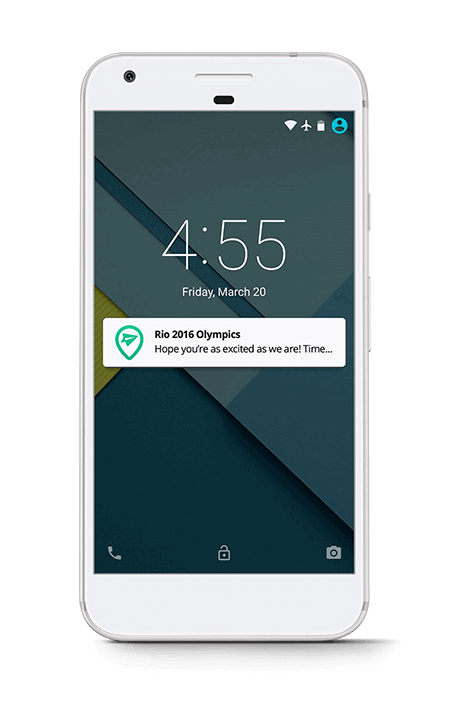 UGC Display on the big screen.
Get all your guests involved by sharing the event UGC feed on any big screen throughout your event. Setting up your feed is easy; any web enabled screen, or device with a web browser, taps into the live feed, ensuring none of the top moments are missed by anyone at the event.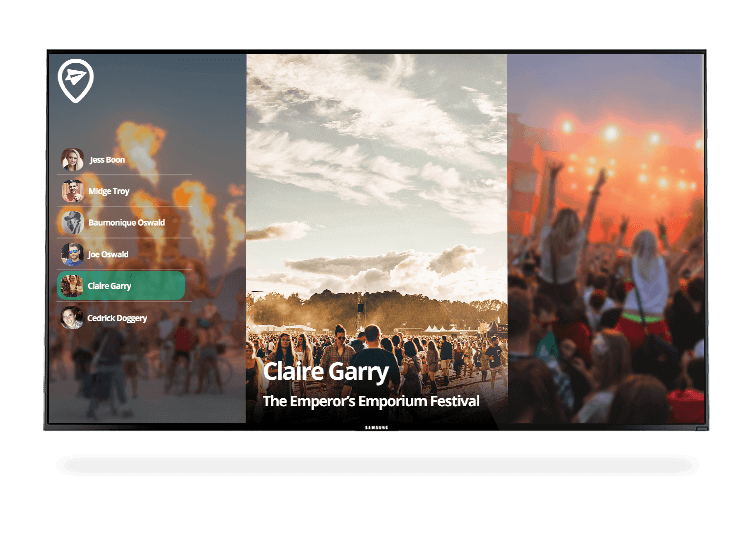 Sponsorship & Brand promotions
Time & location relevant interactive ads & promotions are far more compelling to event audiences. You can send your Sponsor & brand partner promo messages directly into the pockets of your visitors who can then interact with Sponsors in the appropriate context, time and place thereby boosting ROI by improving click through, response and engagement rates within an environment that is more 'delightful serendipity' than intrusive advertising messaging!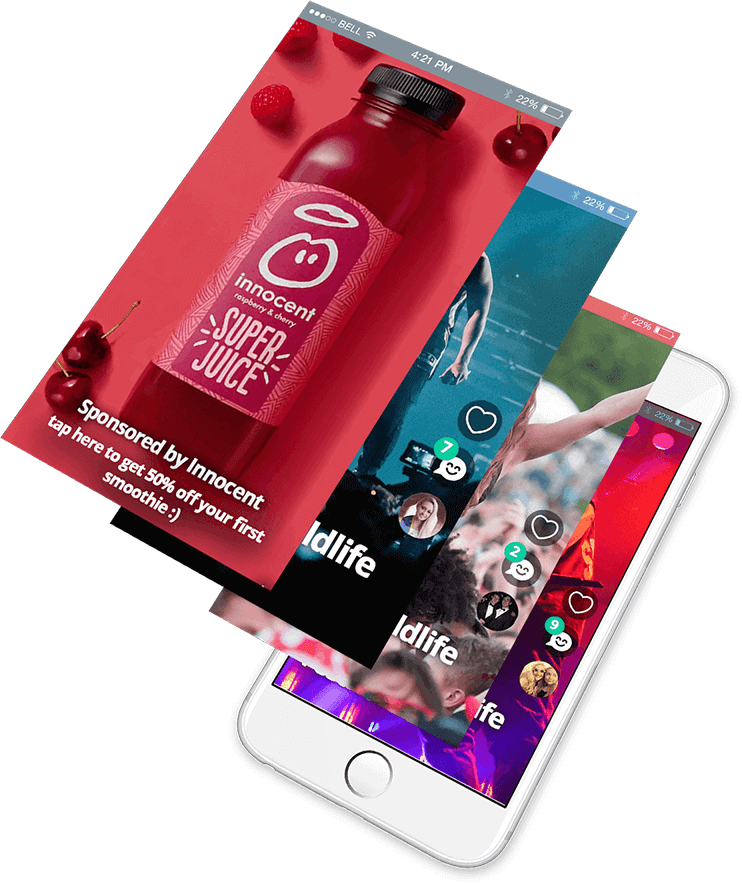 Full screen ads are
more effective than social media advertising.2
Big screen ads. Sponsor Video & Photo content can be placed and scheduled within relevant UGC on the Big-Screen feed control panel. Sponsors' advertising, promotions and messaging are integrated into the event 'Story' content feed, ensuring placement is appropriate visually and messaging wise with the event's UGC.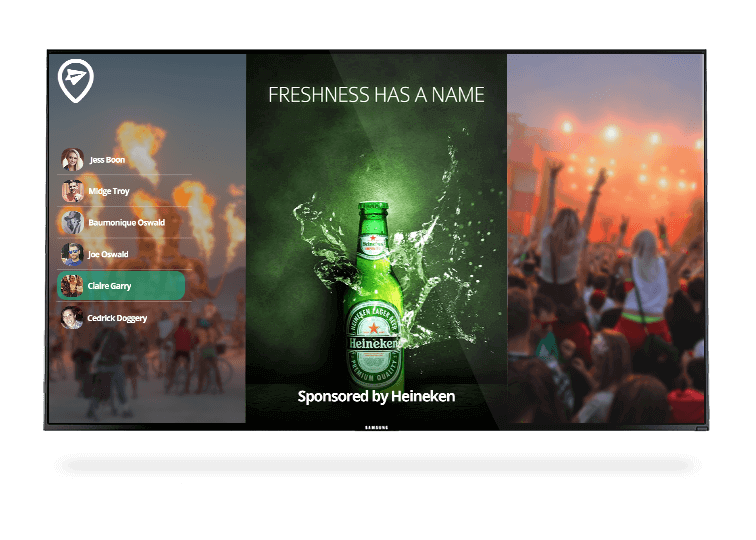 Big screen ads are
more effective than print media advertising.3
Direct broadcasts. You can broadcast Sponsored messages directly into the hands of your visitors and guests. These messages are valuable promotional assets with proven response and engagement effectiveness so are normally reserved for inclusion into your events premium Sponsorship Rights packages.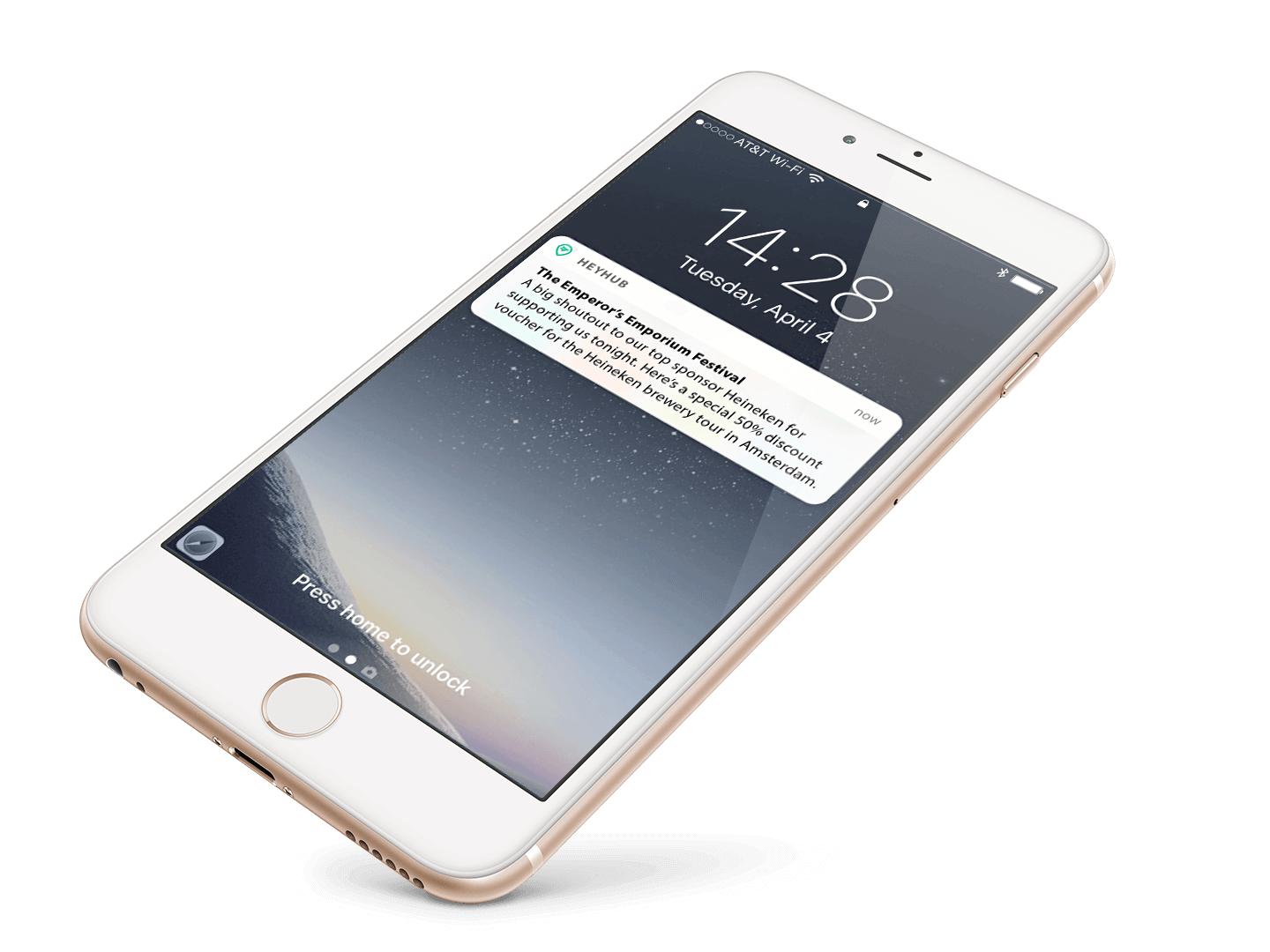 Direct broadcasts are
more effective than full screen ads.4
Any questions? Get in touch - we're a friendly bunch.
Copyright © 2019 HeyHub United States (US). HeyHub is a registered trademark of HeyHub Ltd. All rights reserved. Company No: 10159952 VAT No: 310122677 ICO Reference: ZA489790. By using our services you acknowledge you agree with our
1 as measured by the first 30 events to use HeyHub in Brighton, United Kingdom. Data recorded from event start to event end
2 as measured by SmartInsights 2017
3 as measured by Digital Diode 2016
4 as measured by the first 5 events to use HeyHub push messages. Data recorded across whole event lifecycle