On one side, 180 The Strand opens out onto one of London's most famous roads. On the other, separated by 1 million square feet of brutalist architecture, runs the River Thames. In-between, a new way of working, thinking and living is falling into place — one informed by modern needs, and made reality by the HeyHub community app.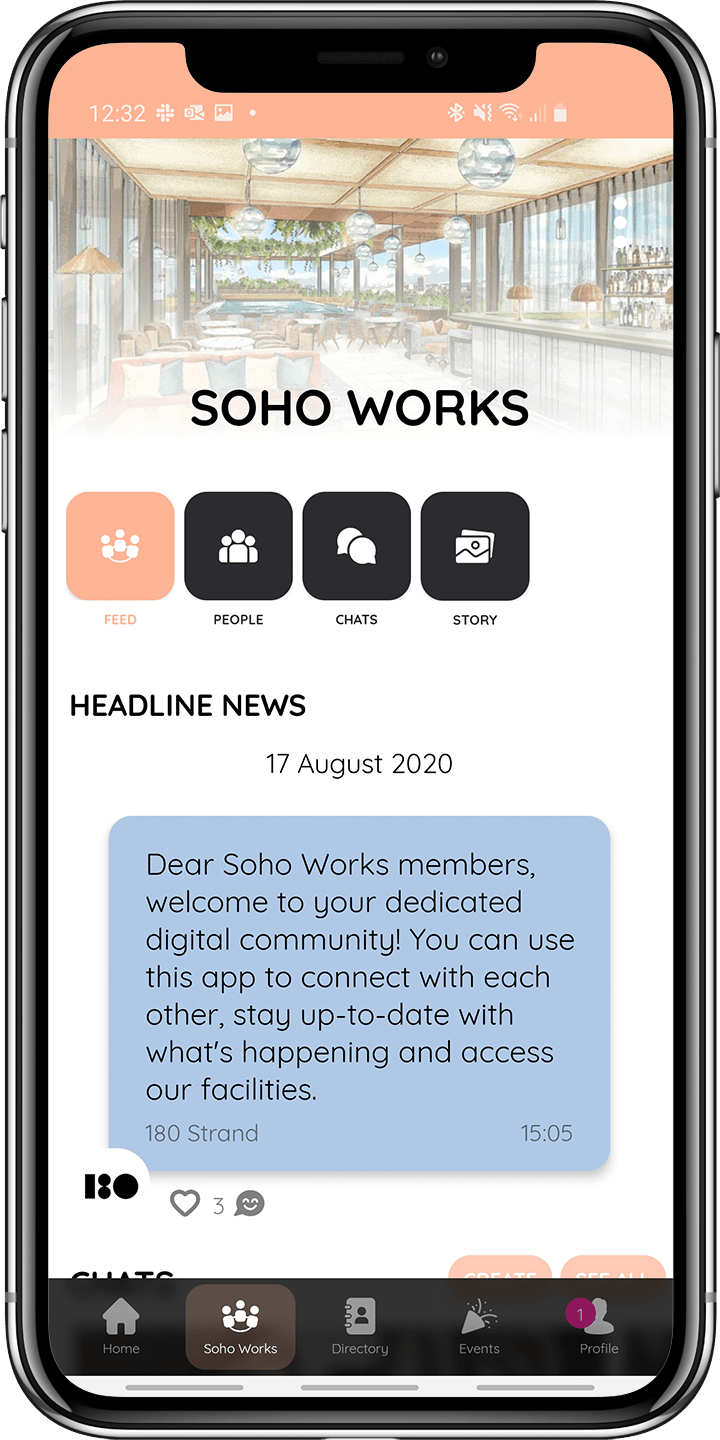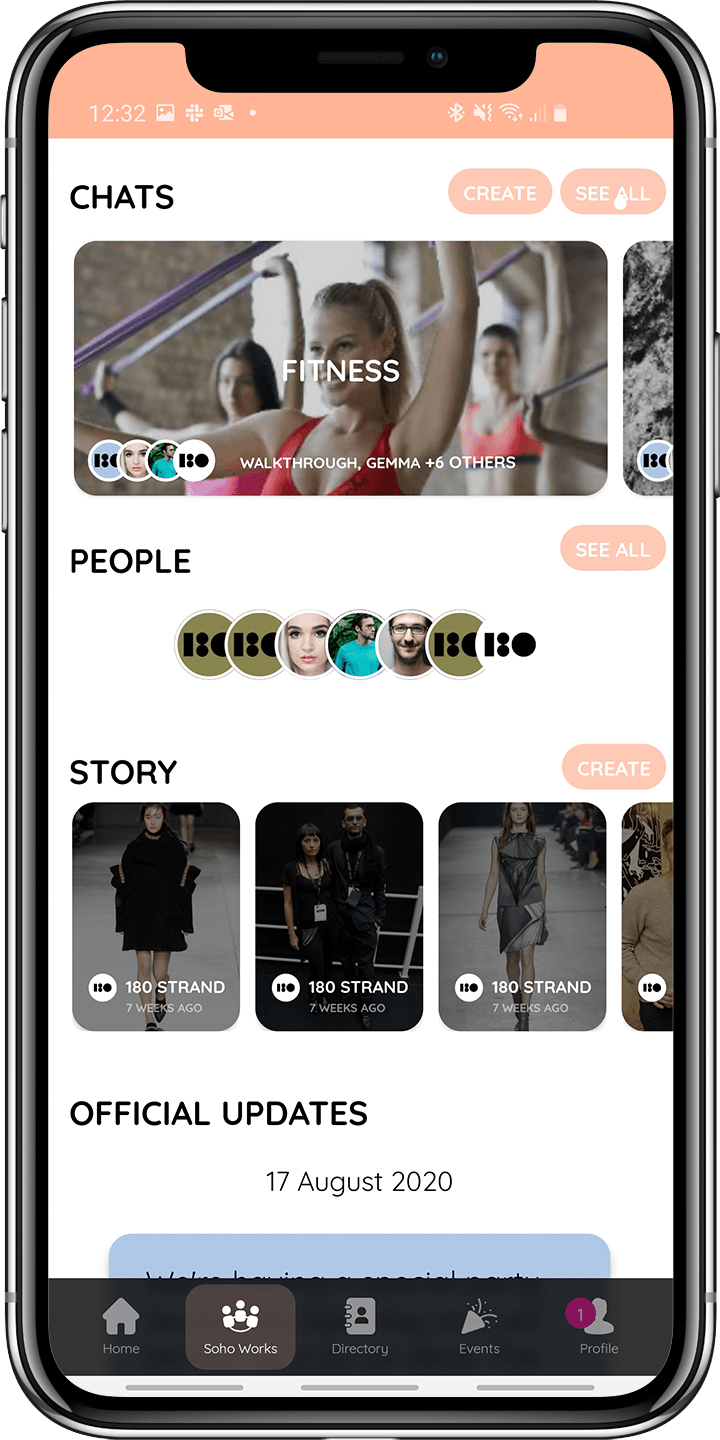 The future of offices is changing. Companies want genuine value from where they work. If you're bringing people into a space, it should incubate collaboration and creativity, while also operating fluidly and seamlessly. These ideas are at the heart of what 180 The Strand is.


You only have to run your eyes down the list of tenants. Dazed Media Group, darlings of British counterculture, share space with IMG, zeitgeist-defining magazines and, in The Vinyl Factory, one of the UK's most beloved niche music labels.


When providing a space to such storied brands, it becomes even more vital still that a building's management strike that balance between creativity and efficiency. It must be, in other words, part commune and part barracks. That's where the HeyHub app comes in, with its blend of transformational innovations and unobtrusive improvements, all made possible by a unique technology stack.


Take the new concierge feature for instance. Simply by accessing their own phones, a resident within 180 The Strand can reach out to a staff member on the front desk, or else a maintenance team. When a building exists on such a scale, this kind of feature saves hours upon hours of accumulated time. In essence, it combines the immediacy of a small office with the possibility and variety of a much larger one, making it easier to access facilities and so engage more completely with the building.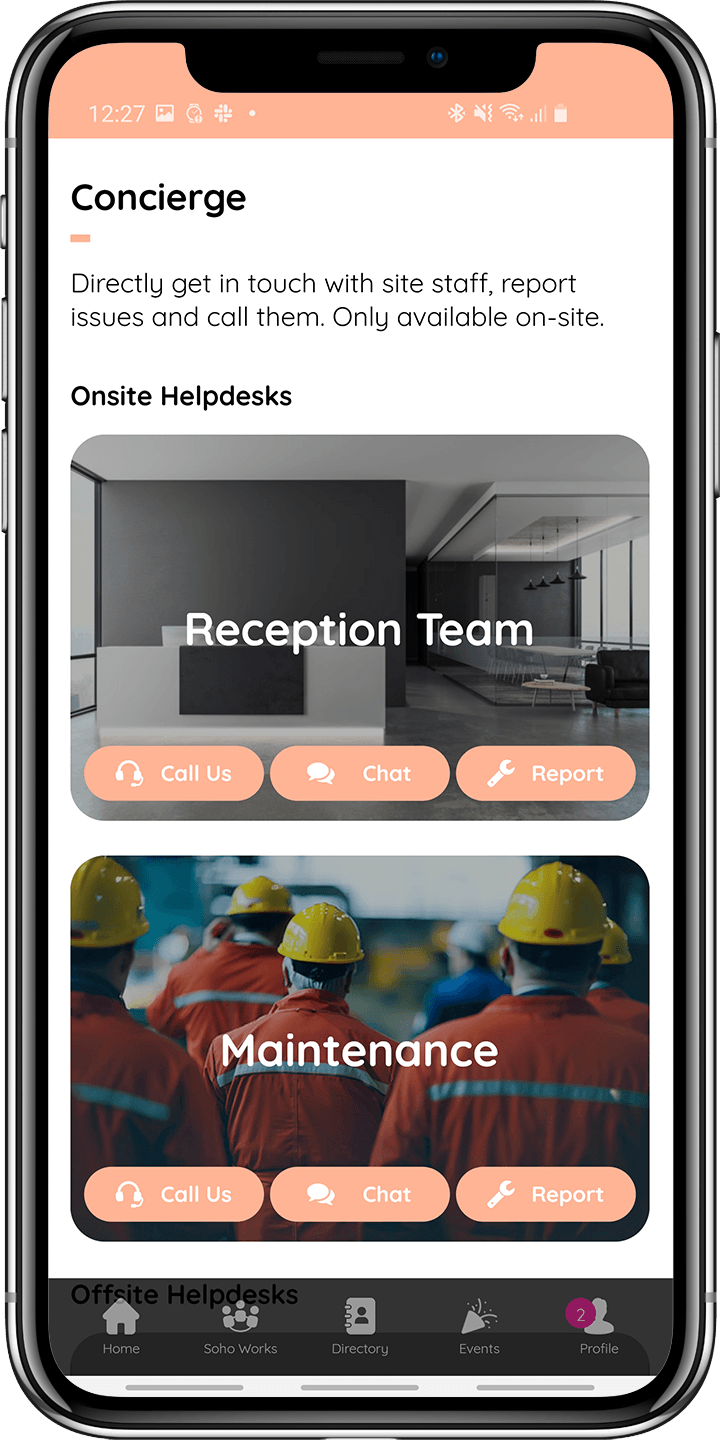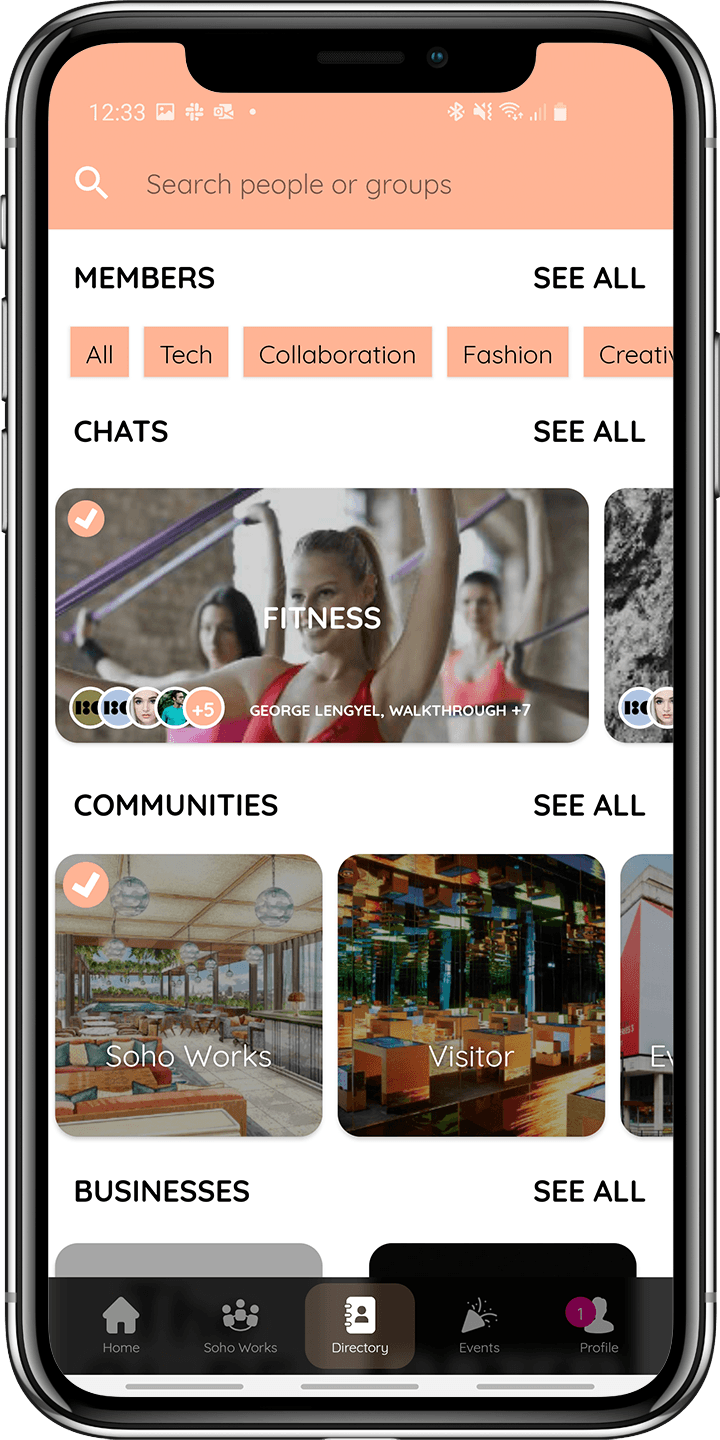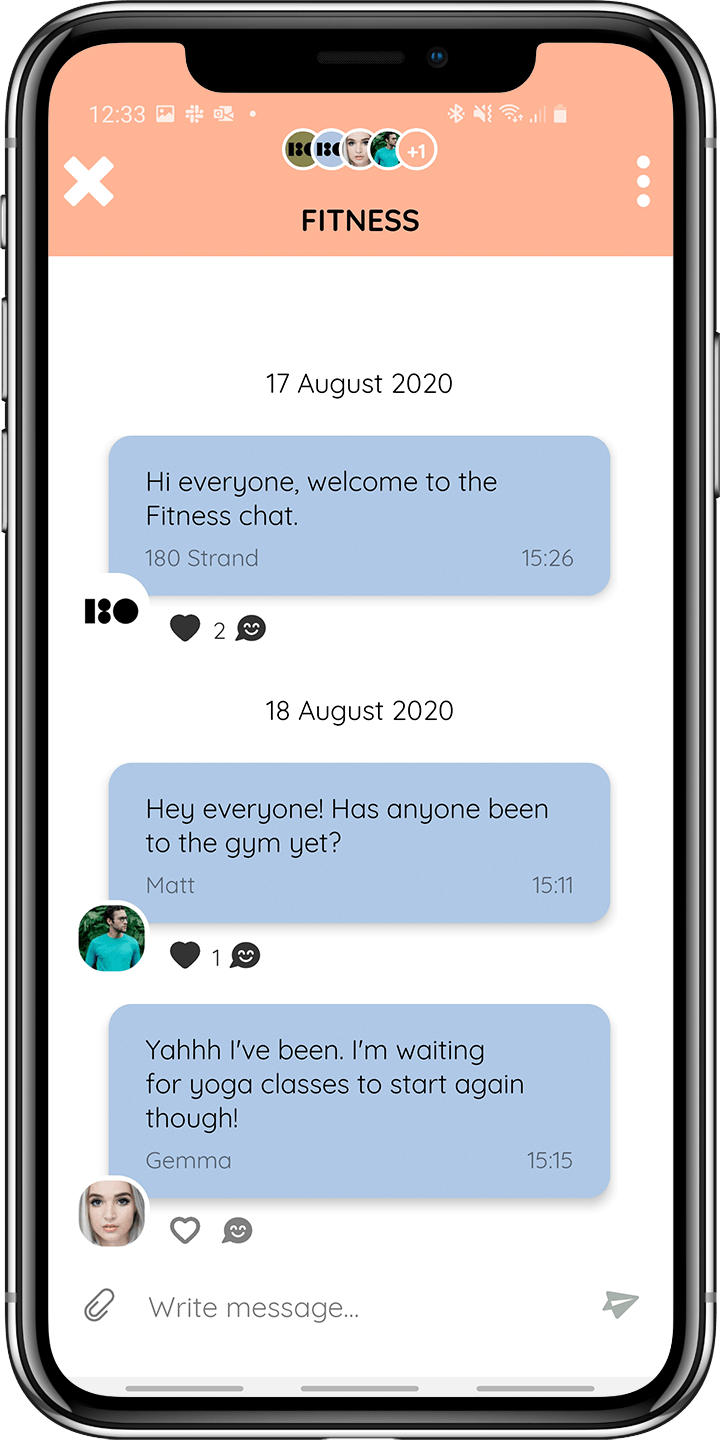 Except, of course, 180 The Strand is not, simply, an office. Because, in the part of the building that looks onto the Thames, there's a thrum of activity as workmen put the finishing touches to a hotel that must surely rank as one of the world's best-situated. Before long, the HeyHub app will integrate this riverside haven with the workspace behind, ensuring that an individual's interaction with the space can be enriched and streamlined from morning to noon, night and beyond.
Within the building, a user can join online communities, aligned to their specific interests — all the better for fostering a sense of community. At the same time, the app makes discovering and booking in-house events a simple matter of checking the app. Then there's issue tracking, a feature more essential now than ever in today's distanced, hygiene-first world, along with a tracking service that immediately informs a resident when a letter or parcel has arrived.
In a space as culturally rich as 180 The Strand, these innovations lend themselves to all kinds of scenarios; A group of residents, for instance, may bond over an esoteric New York artist on one of the app's communities, or perhaps by having first discovered a shared affinity via the hangout feature, which enables individuals to share their interests with a single tap. Having unearthed a deep swell of affection for this artist, the space may invite her for a talk, for which tickets are easily accessed in-app. She accepts, and arrives at the venue without any issue, any lingering concern of residents long since reported using the issue tracing. She greets her fans politely, a little shyly even, and steps into a room – reserved, of course, using the app's room booking feature.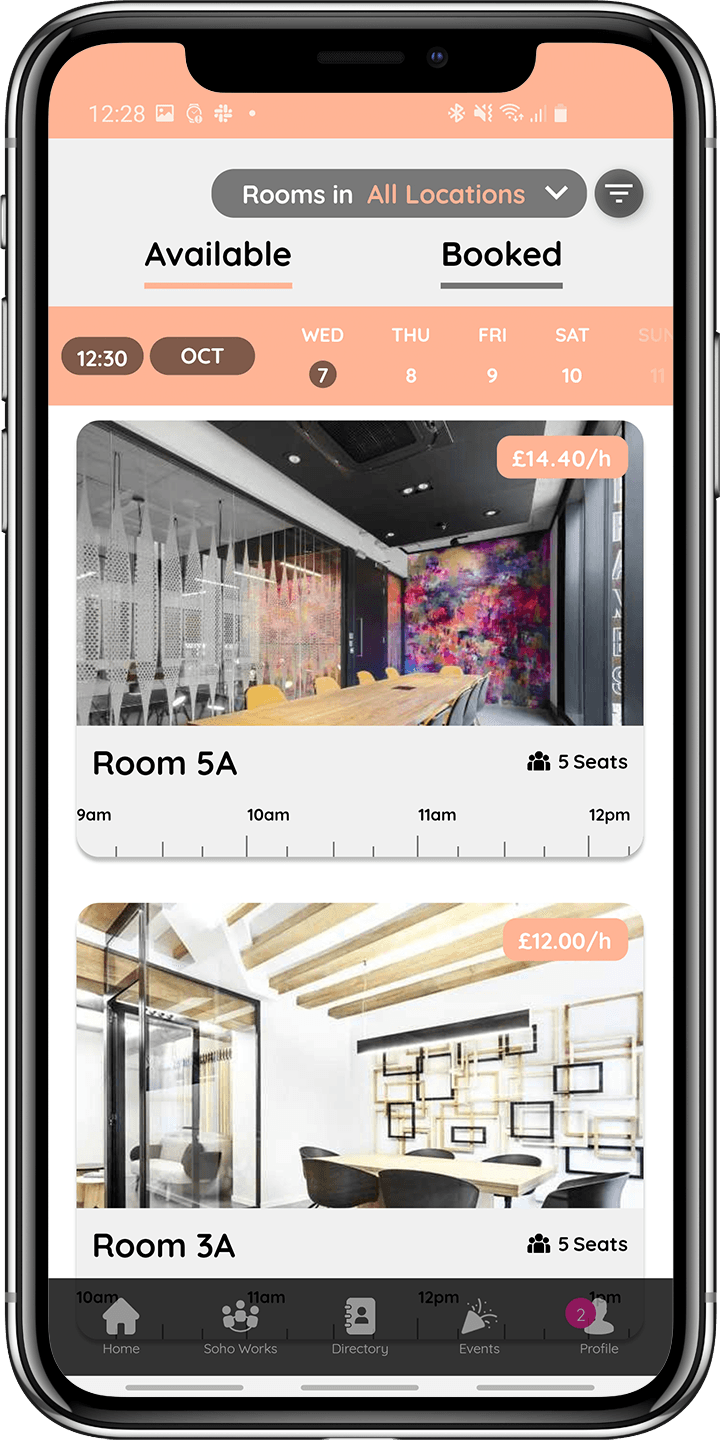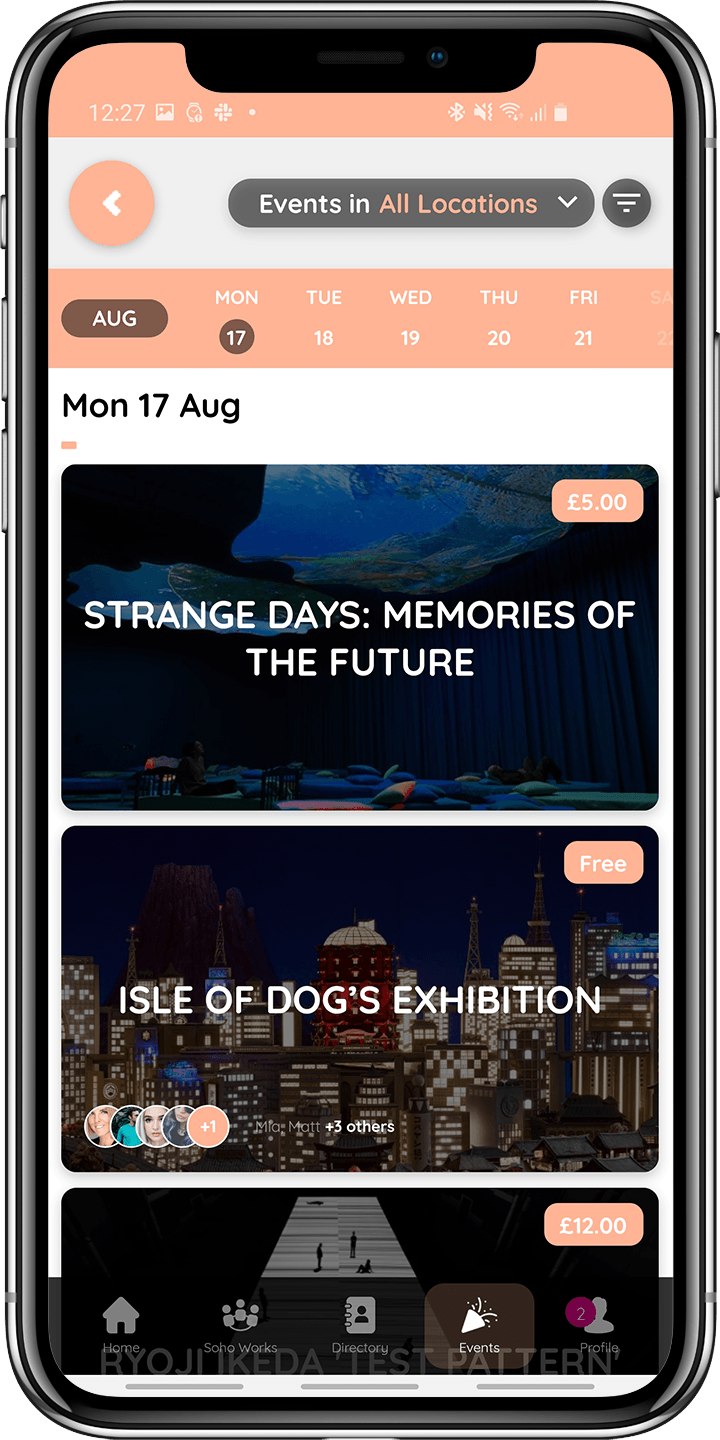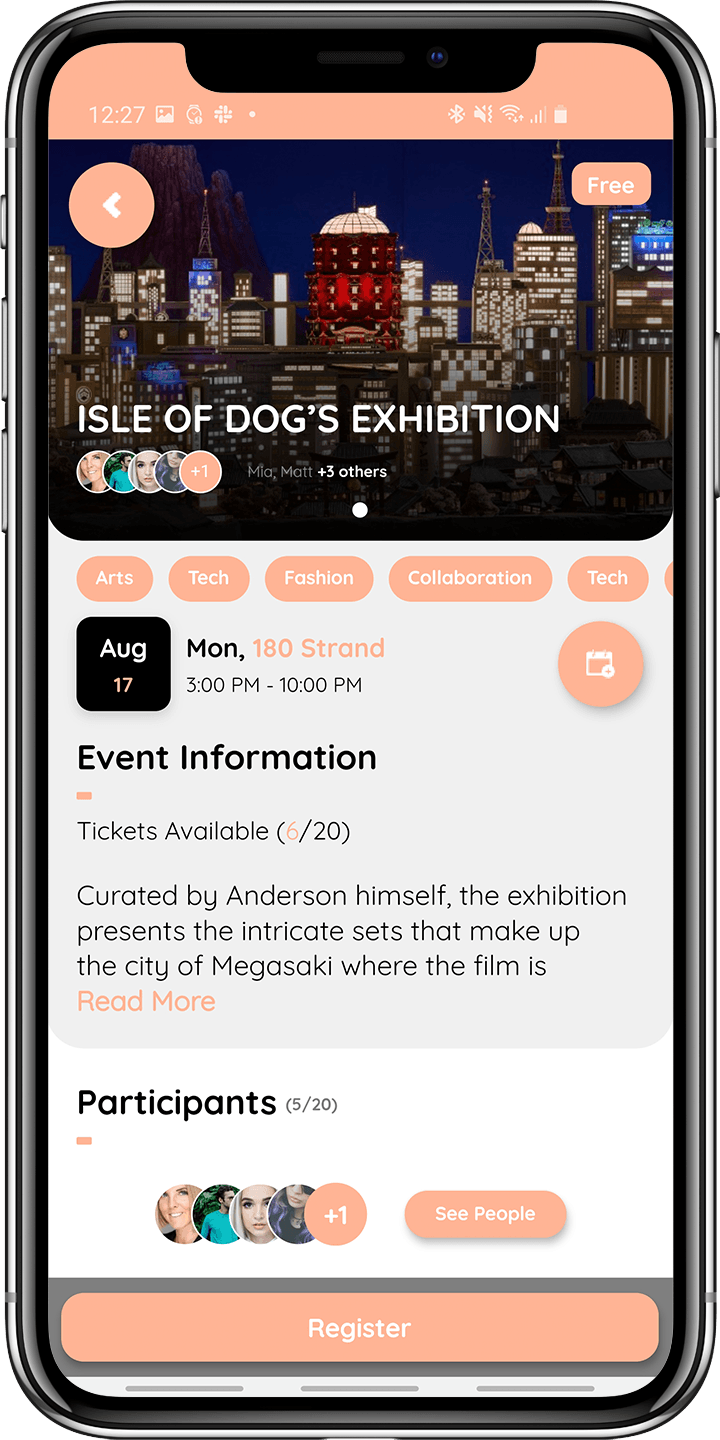 Some weeks after her visit, there's a steady flow of delivery workers bringing parcels to the front desks. These parcels are collected immediately by the residents, almost as soon as they've been placed down thanks to in-app alerts, and are opened to reveal prints of her latest, and most critically-acclaimed yet, piece.
This scenario is only one amongst many. The HeyHub app allows the custodians of a space to not only deliver a superior experience, but also create moments, friendships and flashes of inspiration that could only have happened in that way, in that place.
The Strand is an established part of London's past, a common feature of the monopoly board, as well as history books. Behind 180, however, a part of that street is racing towards the future.